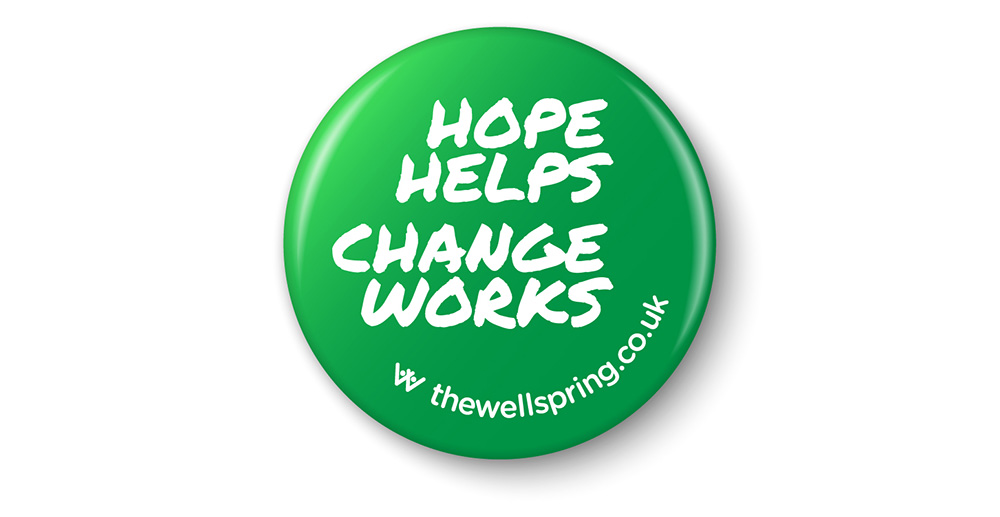 Hope Helps Change Works
May 19th, 2022
Posted in News
The last two and half years have been a time of so many changes for all of us. It's clear that the effects of the pandemic touched our lives in different ways and it's only now that we at The Wellspring have had the opportunity to reflect on what that means for us, the people we engage with every day, and the overall aims of the charity.
A big part of that opportunity is in understanding how we communicate with the amazing people that support us. We want to use this new website, and the channels we have available to us, to let you know what we are doing and how you can help.
We are Always Here
It's difficult to sum up the services that we provide for our users. There are so many misconceptions about the people we help and what they need, that it's often surprising to anybody that spends time with us to see what we actually do. It's so much more than the food we provide, the facilities we offer, and the advice we give. All of our incredible staff and volunteers work hard every day to ensure that the people we help are recognised.
We want to let them know that we know they are there, and we are here for them, 365 days a year. Even through the last few years when the isolation and social distancing prevented most forms of interaction, we remained constant in our service users' lives.
We offer them hope.
A hope that things can, and do, change.
Supporting Hope
Creating positive change in someone's life relies on so many different and challenging factors. To make successful changes you have to know that you have the support to do so in a consistent and maintained way. For the last 30 years, that is exactly what everybody that has worked, or volunteered at The Wellspring has done.
However, we need that support too.
Help us Bring Change
Your donations are vital to keeping our work alive. You can now even see what we need directly through this site and with our Amazon Wishlist. And by choosing us as your Amazon Smile charity, you can help just by doing your shopping in the normal way.
Your voice is just as important too.
Signing up to our newsletter, subscribing to our social media accounts, and spreading the word about The Wellspring to the people you know will have a huge effect on what we can do.
The more people we reach with our message ultimately means more people we can reach with our services. So please do take a minute to do so if you haven't already, it really does work.
Spread the Word
The faces of our service users that we see over the days, weeks, months, and years may change. But the philosophy that our amazing team at The Wellspring will always remain the same.
We know it works.
Over three decades, for the thousands of people that we have helped towards a better life, and for the thousands of people have supported us and allowed us to spread our message.
Hope Helps
Change Works
Alex & The Wellspring Team